I weighed myself this morning and if my scale is accurate then I'm at 240.4lbs.
For reference the running tights are and XL from Old Navy and the bra tank is a 2XL from Mark's Work Wearhouse.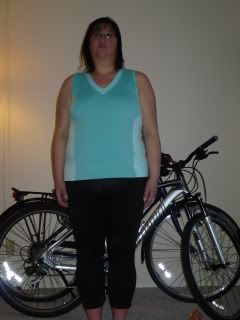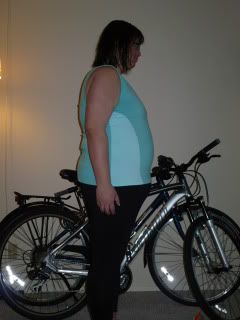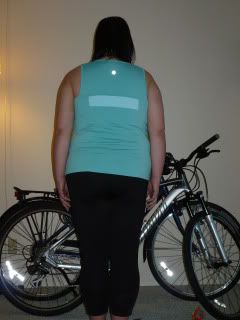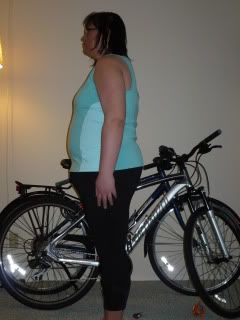 I'm not taking measurements as that could prove to be real scary but at least I know have a visual.
I'd like to get down to the 160-170lb range